NEW ZEALAND'S LEADING SPORTS DESIGN
SCROLL TO VIEW OUR SERVICES
We're proud to be working with a wide range of sporting clubs, franchises, and agencies both domestically and internationally to help them achieve their design, marketing and sponsorship goals.
We're ready to help you take your organisation to the next level.
Matchday DESIGN
STAND OUT FROM THE CROWD
AFFORDABLE MATCHDAY PACKAGES
MATCHDAY DESIGN
We're dedicated to improving sport one design at a time. With extensive experience in branding and graphic design in the sports industry – we're experts at knowing exactly how to make teams stand out from the rest.
We believe that it is importantto raise the level of professionalism, quality and exposure of local sport in New Zealand and Australia, so this is how we play out part.

We have a range of Matchday Media Packages available for the upcoming season. All of our packages have been carefully built based on our most engaging and successful digital assets from the past few seasons working with professional, National and high-end sporting clients.

We have a range of Bronze, Silver, and Gold social media packages available which means there is something for everyone, and ensures we are able to help all clubs meet their 2020 marketing, social media and sponsorship goals.
SPORT POSTERS
PERSONALISED POSTERS NOW AVAILABLE
PROFESSIONAL SPORT POSTERS
CUSTOM-DESIGNED SPORT POSTERS
We specialise in designing and printing one-of-a-kind posters to showcase individual players and teams, celebrate championships and historic sporting moments, and offer the chance to get a unique gift for family and friends!

With extensive experience working with a range of clients in professional sport, we can guarantee that you'll have a poster of the highest quality.

Send us your photos and we'll work our graphic design magic and create your very own full-size poster. Posters can be printed and delivered in both A2 and A1 sizes – available for all sports, ages and skill levels.
WEBSITE DESIGN
STAND-OUT WEB PACKAGES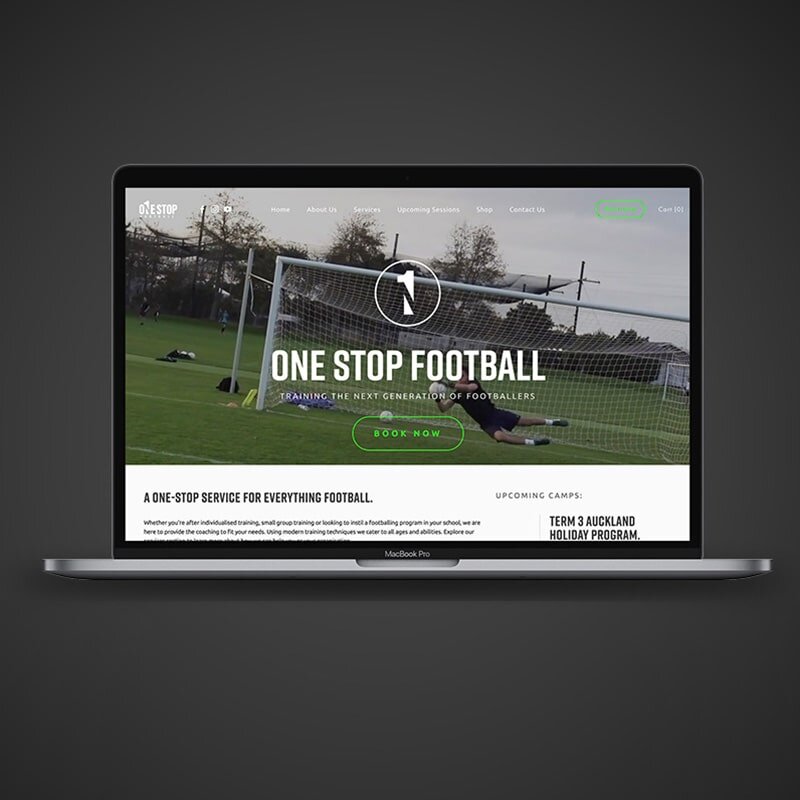 STAND-OUT WEB PACKAGES
WEBSITE DESIGN
Wondering how you're going to get your business up and running, or simply how to build an attractive, engaging, SEO-friendly website?
• BUILD an effective mobile-responsive website that's guaranteed to stand-out
• ATTRACT and ENGAGE with customers through valuable messenger integration
• GROW your following with your new online presence
• OPTIMISE your site for search engines, Google and more!
• SELL physical and digital products or services – with ease!
"We have been really pleased with the fresh design ideas that Blake at Weston Design has; his ability, patience and willingness to take on board our wish list and the speed that he has turned around our editing requests (some literally being done as we are on the phone!). We would highly recommend Weston Design.

– Stuart Weir (KempsWeir Lawyers)
We have a range of web design packages available to suit all businesses sizes and needs.
Check out some of our previous projects at the link below:
BRANDING & MARKETING
THE COMPLETE BUSINESS START-UP
CREATING YOUR IDENTITY
BRANDING & MARKETING
We help you create a brand and identity that people will remember, and get your business up and running with purpose.
Whether you're a brand new business looking to create your brand and identity, or an established business that needs freshening up, you've come to the right place. We can provide you with either a full business start-up package, or our specialised brand revamp.

Logos, websites, photography, videography, social media marketing – whatever you're after, we can help you out.

Get in touch today for a FREE quote.